Wide Eyed Visions of Hope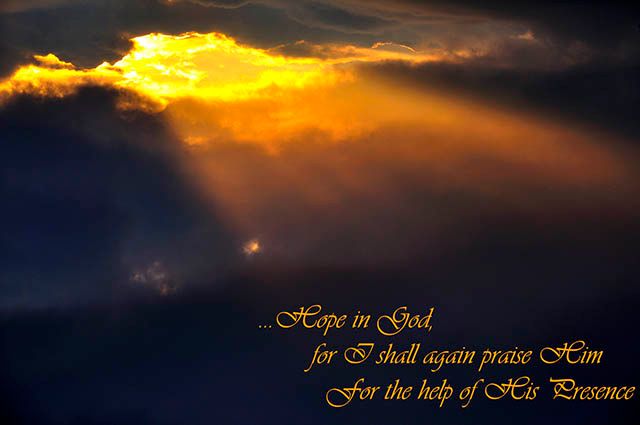 Those who have not found rest, will try to focus with sleepy eyes of doubt. But, those who have rested in the arms of the Lord, will have already anticipated what lies ahead, and will faithfully trust what their wide-eyed visions of hope will allow them to discover…
Never give up on God. He never gives up on you. God offers hope which comes from Him. He can change attitudes, so we can see the power of His mighty plan and find strength in our personal situations.
The Bible says, "And without faith it is impossible to please God, because anyone who comes to Him must believe that He exists and that He rewards those who earnestly seek him." Hebrews 11: 6
As you wake to a day of new beginning, recognize God has created it especially for you. You have the ability to discover there is reward in seeking Him. God will bless you in your faithfulness.
As you become available to His will, God can ready you to move ahead. He can arm you in the newness of His love and wake you for purpose in the day. God can open your eyes wide enough to clearly see visions of hope for all He will provide, as you learn to trust in Him.
Trust in the LORD with all your heart and lean not on your own understanding. Proverbs 3:5
Dear Heavenly Father, our strength comes from You. You have shown your presence in our lives. Walk with us in this day of newness. You are the maker of every living thing. We will put our hope in you, and seek you with all of our hearts. Amen