The Blanket of His Love...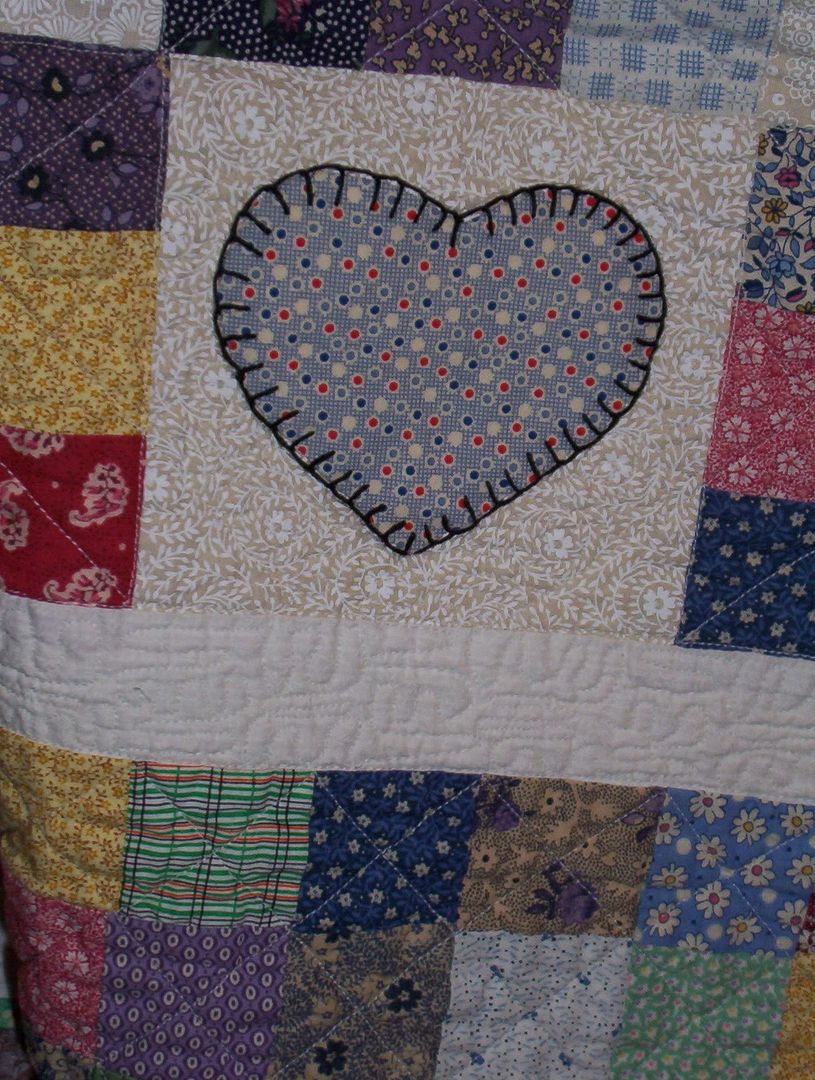 A family quilt covered the casket of a wonderful woman who taught us about God's grace. The names of each family represented were lovingly written on squares that covered her in love.
We could not have known that her husband would also lay beside her in a casket draped with an American Flag , covered in grateful thanks of service to our country.
As I sat listening to the pastor prepare us to say goodbye, I noticed the children; a grown brother and sister who lovingly comforted family members seated beside them, and bravely listened to words which brought comfort to their saddened hearts of loss.
Lyrics of a song I would share, soothed me as I waited to offer a message of hope… "We have a Maker, He formed our hearts, before even time began, our lives were in His hands. oh, our lives are in His hands…"
God holds us in His hands. He calms our weariness, and helps us recognize He is in control. It's hard to live in moments of despair. But, God can open our hearts to feel His presence, as we learn to totally trust in Him and receive His peace.
God prepared the family to understand the power of His plan. Sheryl trusted in God. In her illness, she never complained. She embraced what was chosen for her with a heart of faith, and shared her strong belief God had given her precious time to spend with those she loved.
Terry died unexpectedly of a heart attack . In her deep grief, Sheryl made his arrangements and then told her children she was ready to let go. On a Saturday, she died peacefully in her sleep, knowing she would walk hand in hand with the love of her life, and meet her Savior.
Family members and friends entered the funeral home on a snowy cold night, and were saddened to view two caskets which were covered in love. But, as we left that evening, God provided a gift of peace and helped us understand we too were covered by His love, and held tightly in the arms of His strength.
God uses each experience to prepare us for the next. Sheryl was prepared to understand she would leave this world, ready to meet her Maker. She accepted God's plan for her life.
We need to be reminded God is in control of all things. He has a plan for each one of his children. He "formed our hearts even before time began. He knows our every thought". God knows our sufferings because He too watched His Son suffer on the cross.
God heals us through His loving grace. He reminds us it is never too late to find rest in Him and be covered with the blanket of His love.
God is near and He loves you
Nan