Lessons from the Children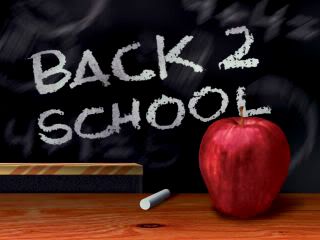 Last week we held Orientations at my school. Parents arrived with their children and were given opportunities to spend time in the classroom. The children were excited to attend. Their parents were allowed to stay on their very first day of preschool.
We talked about rules and enjoyed making choices in the room. We learned how to sit together and take turns sharing. Later, the children were asked to line up and prepare to go outside. Parents remained for a meeting, while their little ones visited the new playground.
Some children were happy to separate from their parents and others had difficulty saying "goodbye". The plan was to teach them to trust those in charge of their care, so when they returned they would feel more comfortable.
It takes awhile for some children to adapt to new routines. But, when they are nurtured and loved, they thrive and discover preschool is a wonderful place to grow.
In the weeks ahead, children will recognize they have talents and abilities. They will accomplish new tasks, and look forward to anticipating what is to come. They will eagerly participate and enjoy opportunities which will help them realize they're growing.
Sometimes we act like children who walk through the door of new beginnings. We become fearful to embrace new situations and trust in the One who provides for our needs. We become afraid to let go, and don't allow God to complete His good work in us. And, we miss out on opportunities to realize He has created us to do great things.
In a few weeks, I will ask the children what they enjoy the most about preschool. Their answers will make me smile. They will have forgotten about their early moments of doubt, as they describe with much joy, their favorite classroom activities.
God wants us to experience joy. He prepares our hearts to understand we have the ability to do great things. Only God can guide and prepares us to recognize we are being led by His love. He opens the door of opportunity, and hopes we will become like the little children; trusting as we learn to grow, and perfectly nurtured in the loving arms of His care.
God is near. He loves YOU,
Nan
Scripture:

People were bringing little children to Jesus to have him touch them, but the disciples rebuked them. When Jesus saw this, he was indignant. He said to them, "Let the little children come to me, and do not hinder them, for the kingdom of God belongs to such as these. I tell you the truth, anyone who will not receive the kingdom of God like a little child will never enter it." And he took the children in his arms, put his hands on them and blessed them. Mark 10:13-16 NIV
Prayer:

Dear Heavenly Father, Help us find joy as we serve You with a grateful heart of praise. Only You can prepare us to understand You have created us to do great things. Help us learn to trust in You as we face challenge in our lives, and remind us You are in control of all things. Amen