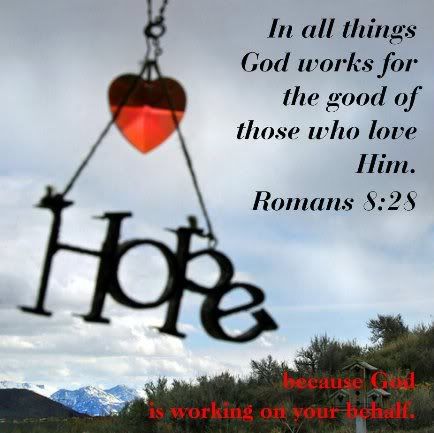 There is a place deep in the soul of those who long to have a closer relationship with God. It is a space of purpose where love is stored. In moments of weakness, God guides us to discover what has been hidden in areas of neglect. And, He renews His Spirit of hope in our lives.
Sometimes we need to be reminded how much we are loved by God. He has already planned our days and changed our lives by the power of His will. God brings hope to situations, as we learn to surrender to Him and allow ourselves to be led by His plans for our days.
When God fills us with love, it stays in our hearts forever. It is constant and everlasting. He is always with us. But, sometimes it becomes hidden under selfish layers of us. We store it deep in the scars of sin and forget God wants us to find it. He calls us to examine our hearts and discover love is there. He shows us how to find His strength.
God reminds us He works for the good of those who love him. The Bible says, "And we know that in all things God works for the good of those who love him, and have been called according to His purpose." Romans 8:28 NIV
We must learn to trust in God. We won't be able to feel the strength of His love, until we have surrendered ourselves and learned to recognize; reward will come from the love of our faithfulness.
Only God has the power to change our lives and remind us who is in control of our days. He will place hope in the hearts of those who rediscover His love, and never again allow it to be forgotten.
Dear God, Thank you for your love. Forgive us when we forget to remember You are near. Help us learn to discover what hides behind the selfish layers of ourselves, so we can surrender our lives. Teach us where to find content, and allow us to recognize how very much we are loved by You. Amen
God is near and He loves YOU,